Plumbing, Heating, or Cooling Issues?
DON'T CRY, CALL CPI!
Need immediate help unclogging a drain or replacing your HVAC equipment? Contact us today at
(360) 219-9468
for quality plumbing, heating, and cooling services in northwest Washington.



Request Your Appointment Today!
Our Technicians are ready to help! Get in touch with us by calling the number or filling out the form below
Welcome To CPI Plumbing and Heating
Your Trusted Mount Vernon Plumbing & HVAC Contractors
Looking for a reliable home services contractor who can provide you with honest advice and recommendations, quality workmanship, and long-term peace of mind? CPI Plumbing & Heating is your local Mount Vernon plumber and HVAC contractor committed to helping you enjoy a hassle-free experience.
We provide high-quality repairs, installations, and maintenance services for residential and commercial customers throughout Mount Vernon and surrounding areas in northwest Washington state.
Same Day Service Available
Our team is passionate about customer service and helping our clients receive the quality solutions they deserve. We will take the time to listen to your plumbing and HVAC concerns and present you with solutions that fit your goals and budget.
You will always know what to expect before work begins on your plumbing or HVAC system. We will go over the job details and pricing upfront, so you can make the best decision for your home or business and enjoy greater peace of mind.
Experienced Professionals
We are always looking for ways to better serve you. All of our team members continue to stay up to date on industry developments, including plumbing and building codes, to ensure that you receive nothing less than exceptional results.
Steve was exceptional. Also, office staff including Sydney and Elizabeth were very helpful. I felt taken care of. CPI also installed a water softener system for us. I would not hesitate to use CPI again.

Lesley Mills
01:44 15 Jan 22
I could not have asked or received better service from Victor and his team over at CPI plumbing. What I appreciated most was the honesty and professionalism. CPI was able to show me the exact problems with my piping, including photos and full explanations about why I was experiencing drainage problems. They didn't cut any corners on the job, and it only took them a day to completely overhaul the piping in my 100 year old house. The cost was upfront and at no point did they try to upsell or shill other services. It was incredibly relieving working with them, knowing all of the problems they were going to fix, how they were going to fix them, and the cost of the project all up front. I will be calling them for service for years to come, and wouldn't hesitate to recommend them to my friends and neighbors.

Nikko Van Wyck
23:36 12 Jan 22
Davis was very thorough in checking my furnace and explained everything in detail.

Clay Wilcox
06:36 12 Jan 22
Great and professional service! Thank you Aaron

Shante Taylor
23:45 11 Jan 22
I was most grateful for the fast, next day response to my request to hook up a new washing machine for my renter two days before Christmas.My tenants comfort is very important to me, and at this time of year it would be hard to wash clothes and dry them.The two young plumbers who came out were very kind and pleasant. I am sorry I can't remember their names. my belated thanks for a great service.

Bridgit Sims
02:05 11 Jan 22
1/7/21. CPI responded promptly to our emergency call about a leak we discovered in the laundry room.Trevor the CPI plumber was very polite, thorough and profesional. Will use CPI in the future.6/21 Brendon came out to give an estimate to replace furnace and add AC. Very polite and knowledgeable about the products and service we requested.

Stephen replaced my Hot Water Tank. He was very professional throughout. Provided estimates on different tanks and the warranties associated.He showed me other items that had failed and why.I am Very Happy with the service that was provided and that he was able to come a day early.

James Shanahan
03:47 06 Jan 22
They were at neighbor's house fixing a broken pipe and when I asked if they could replace a kitchen sink they agreed to do the job. It was far more involved than originally thought but they got it accomplished with a lot of work and know how. Very satisfied!

Carl Eklund
22:32 05 Jan 22
Manny was friendly, polite & knowledgeable.Very pleasant to talk to.

BK Broderick
18:32 05 Jan 22
I called CPI on a Friday and they were able to take care of my issue on Monday, which was much appreciated.Trevor was wonderful, showed up on time, took a photo of the burst pipe with a large hole in it, located under the house and was able to fix in a very timely manner.

Trever was prompt and courteous. The repair he did in the well house appears well done and as we had agreed. He also performed a walk thru to verify no additional issues with possible frozen plumbing in the house. At this point all appears good! Thank you!

Mick Brown
01:54 05 Jan 22
Josh and Tyler were professional, polite, hard working, explained all procedures and options and were a pleasure to work with. CPI kept in communication prior to the appointment via phone and text. Well done!

Nancy Dibble
02:57 04 Jan 22
Team was coureous,heloful and respectful to senior adult.

Judith Rolston
17:02 02 Jan 22
We had a pipe burst and remembered that we had used CPI for our water heater in the past and immediately called them. The rep I spoke with very helpful and got us an appointment for Jan 1st. The rep then called back and said they had an appointment available for Dec 31st between 12 and 4pm! Our plumber Trever then called to let us know when he would be here. Trever was very professional. He explained our options along with the price differences, and let us know what the different options would entail. Trever made sure we were comfortable with the option and got to work right away. When he was finished, Trever once again made sure that we were happy with our choice. I am keeping CPI as my plumber from now on and hope to have Trever and CPI out for our next plumbing project.

Davon Jones
19:56 01 Jan 22
Quick Response Time on New Year's eve to cap a "busted" pipe.Thx RIVER!Thx CPI!

Randall Ingels
17:59 01 Jan 22
Manny was really kind, knowledgeable, and extremely helpful. I am very happy with the product and installation service. Thanks so much

Amber Petrich
01:18 31 Dec 21

Anita Nute
23:33 30 Dec 21
I'm so happy with CPI, customer service was above and beyond amazing, explained everything and super reasonable prices, and they know what they are doing, did not feel pressured to do anything repairs that were not urgent, but made sure to get what was needed done right away. Would definitely recommend CPI for any plumbing needs.

jessica schwartz
23:03 30 Dec 21

Paul Cohen
20:01 29 Dec 21
Our tech, Aaron was awesome. Our 2 year old furnace quit working during snow and very cold temperatures. He arrived on schedule andquickly found the problem and advised us how to fix it. Aaron was careful about wearing booties trying not to bring snow into our home. Very polite and well spoken. This is the 2nd time CPI has saved us, and was able to come out on the same day both times. Highly recommend CPI and Aaron!

Tom Anonymus
03:58 29 Dec 21
Jon came out on one of the coldest days of the year and repaired a leaking pipe in my unheated basement after a holiday weekend snowstorm. Despite the icy roads, he still made it on time and completed the repair in a very timely manner. Thank you!

Lesla Wolf
19:16 28 Dec 21
Excellent service. Our gas fired water heater started leaking recently.  Due to their positive reputation, we called CPI for urgent replacement of the tank for a household of four. CPI arrived at our home as scheduled and Brannigan and Wes immediately began tank replacement work.It was obvious that the two were very knowledgeable with the equipment and process needed to successfully replace the tank.  I'm the type of person who asks a lot of questions.  Brannigan and Wes were very patient, professional and courteous in handling and replacement of our water heater and by evening our home was back to normal.Again, my thanks to CPI and Technician Brannigan. I will be calling them again for any future needs and will recommend CPI to anyone with plumbing and HVAC repair or replacement needs.- Don & Sue Ney.

Service attendent was very easy to talk to and was very helpful.. he did not help me reset my thermostat tho.

Linda Pierce
18:20 25 Dec 21
The team, lead by Stephen, replaced all the pipes in my house. They were efficient, very friendly, and helped us through the whole process and to understand what it was they were doing. Alvin and Tyler were great, very courteous and professional, and they were able to finish the job right before Christmas. Highly recommend team!

Ryan Healey
02:33 24 Dec 21
Davis with CPI performed a diagnostic assessment on my heating system and corrected the problem he found in a timely manner. He arrived on time and was professional. He advised me in advance the cost of the service and it was fair. He has worked on my heating system previously. He is very knowledgeable. I will only call CPI in the future.

Anita Clark
00:42 24 Dec 21
Brannigan was AWESOME! Thank you so much! We are extremely pleased.

Ada Lornson
20:41 22 Dec 21
Brannigan was on time and completed the project in a timely and professional manner.

Gregory Gosch
20:00 22 Dec 21
Replace broken Sump Pump. Serviceman, very polite and professional.Thank you!

Phyllis Prosser
08:15 22 Dec 21

Sharon Gray
04:19 16 Dec 21
Very good. Very calm. Didn't freak out when my dogs wanted to sniff them. Very nice and polite. Checked with me the whole way through. I'll definitely use then again.

Season Rockwell
22:03 15 Dec 21
I was very impressed with CPI and will call them when needed . You can count on them.

Diana Wallin
23:33 14 Dec 21
River is compassionate,,caring and always goes the extra mile! I had a broken pipe which he responded to immediately! It was a Friday night and he had just gotte home from work. There would have been considerable more damage if he had not come immediately! I shall always be extremely grateful!Thank you River!Sherry Strebe

sherry strebe
11:42 14 Dec 21
Very friendly, informative, answered all questions

Laurie Wallace
20:53 13 Dec 21
Excellent company!! Aaron did the work for. As is everyone they send, he was knowledgeble and professional and did a great job. Because of how it was located replacing the outside facet was pretty tricky but Aaron figured it out and got the job done.

CPI Plumbing were very responsive and helpful in every step of the way as we dealt with no hot water, no water softener and eventually needing a whole new hot water heater. Wes was especially great and worked hard all day to get us hot water back. Thank you Wes, Stephen and the whole CPI crew!

Completely satisfied. Their technician was very helpful and paid attention to details in a timely fashion. I would recommend him.

Vijendra Singh
18:56 09 Dec 21
Aaron is an outstanding rep. He is knowledgeable and clearly presented the different economic options.I will confidently call for Aaron's professional help if and when his services are needed. Good job to management for having this qualified pro for those in need of help.Merry Xmas Bruce

Bruce Edwards
01:24 04 Dec 21
CPI PLUMBING provided excellent service from Lizzy in customer service to Davis and Jackson in repair and installation. All employees were polite, kind and efficient. We are very pleased with CPI in every area. We signed up to members for their general maintenance as well.

Winnie Floyd
20:43 29 Nov 21
Aaron showed up to fix a problem with our toilet. He was extremely courteous and explained CPI's pricing and gave me an estimate, I felt the price was to high and decided to tackle it myself. Aaron called his supervisor to let them know that I had declined service and they told him not to charge me for the call-out since he was already on his way back to the shop from another job. The problem was fairly easy for me to handle this time but I do want to thank Aaron and CPI for their very fair treatment.Corky Culver

Corky Culver
21:58 27 Nov 21
Due to water damage, the plumber could not complete the needed repairs. However, dealing with Elizabeth in customer service and the professionalism of the plumber, I will definitely look forward to calling CPI again.

Ron Nelson
21:50 24 Nov 21
Service was great. River was through and explained everything to me.

Mary Melanson
00:22 24 Nov 21
Managed to get an earlier appointment, which was great.

Services performed: annual heat pump and furnace maintenanceComments: Service engineer, Davis Cook, was very professional. Everything went smoothly.

Meseret Mitiku
19:11 15 Nov 21
We have a Big Blue water softener/filter and and in changing the filter the O ring needing replacement which I didn't have. River Greenwood arrived and replaced the O ring. I found him to be very knowledgeable, professional and pleasant to work with. Job completed and totally satisfied customer. Martin

martin swan
02:16 14 Nov 21
I requested the disposal to be removed because of a leak. It turned out great. I was very happy with Josh's work.

Renae Gardner
04:33 13 Nov 21
Great service as always. They will get to the bottom of you problem asap. Great customer Service as well. Thank you

John Southerly
16:00 12 Nov 21
Great customer service. Very knowledgeable, thorough, and welcoming of all questions. Great service experience on all levels.

Stephanie Koch
22:27 10 Nov 21
We appreciated Aaron's good communication skills. He explained alternative approaches to solve the problem and prevent it from reoccurring.

Margaret Sullivan
20:51 10 Nov 21
I can't say enough about how responsive CPI and Jose were in taking care of a pretty dire situation - a leak in our sewer line running up to the street. They understood we needed help right away, and Jose was there within 2 hours. We couldn't be happier with their service.

diagnose water heater issue

peter Haase
01:08 10 Nov 21
Your technician Steven Olsen was prompt ,courteous and very helpful in explaining the problem with my heater which is 20 years old and outdated. Bad heat exchanger . It was at that time we talked about all the options and decided to have a new heater and thermostat installed . Steven was very patient and thorough through the process of inspection and my new heater options. We are looking forward to the installation of the new heater .Well done .. Thank you , Bill Marsh

William Marsh
21:10 06 Nov 21
Brannigan and his crew did a great job replacing an old galvanized water main. While it initially seemed like a straight-forward repair, rocky soil complicated the trenching. Nonetheless, they worked extra to get it done. After that, the actual installation went smoothly and quickly. The trench was neatly backfilled and all extraneous material was cleaned up. A first class job. I highly recommend them.

Mark Sheehan
00:04 06 Nov 21

deborah perrigo
19:54 03 Nov 21

Austin Clark
20:12 02 Nov 21
Expensive, job was to replace plastic T connector under sink so I could get new dishwasher installed. Nothing was broken or leaking. But work completed in timely manner.

You Can Count on Our Service Professionals
100 Years of Combined Experience
We Care About Our Community
Full Service Plumbing, HVAC
Award Winning Service Technicians
Experience The CPI Plumbing and Heating Difference!
Leave your plumbing and HVAC concerns to our experienced team. Contact us today at (360) 219-9468 to request an estimate in Mount Vernon, WA or the surrounding area.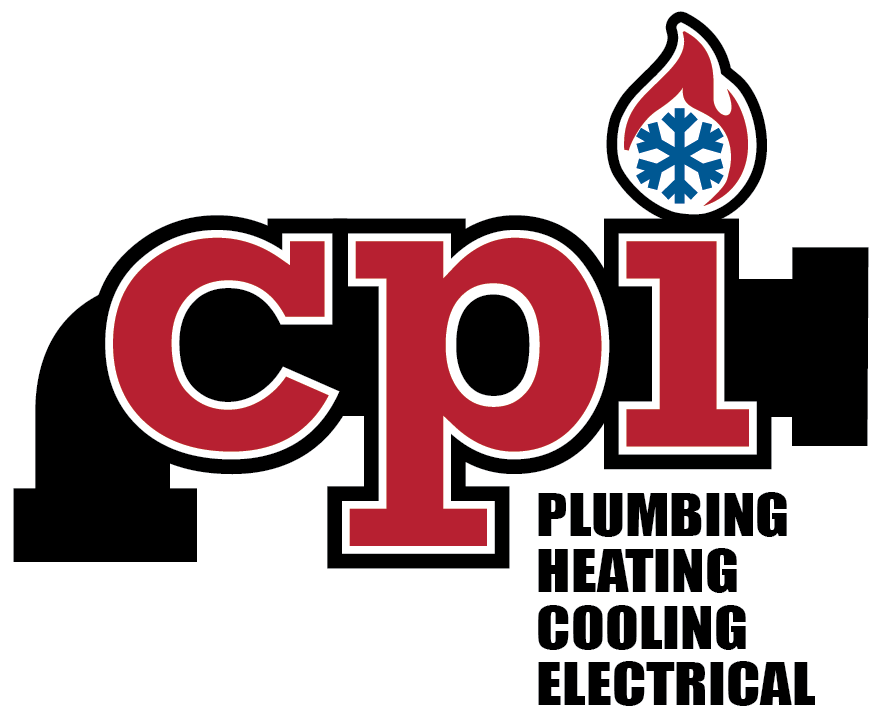 Serving the Northwest Washington Area
The Best Plumbing Services in Mount Vernon
Clogs, backed-up drains, and leaking pipes can happen when you least expect it—and our team is here to help you get your plumbing problems under control using safe and proven methods.
No matter the size of your plumbing problem or what's causing it, we are prepared to provide you with the quality service you need.
Contact us for help with the following:
HVAC Trouble? Contact Our Mount Vernon AC and Heating Experts Today
Your HVAC system is an essential part of your home and business. An inefficient furnace or a broken air conditioner can result in high utility bills and poor indoor air quality.
If you are struggling with recurring HVAC problems, or you're looking to install new heating or cooling equipment, call our experts for immediate service. We will assess your indoor comfort needs and have your HVAC system running efficiently in no time.
Let us help you with the following:
From Bellingham to Everett, and everywhere in between, you can expect to receive fast turnarounds and quality service no matter where you are in northwest Washington.
Whether you need to fix a leaking pipe, replace your furnace, or install new air conditioning equipment, you can count on our experts to arrive on time and have your plumbing or HVAC problem resolved as quickly as possible.
The Right Technicians, The Right Company
CPI Plumbing & Heating proudly serves the communities of Skagit, Island, Whatcom, and North Snohomish Counties from our office in Mount Vernon.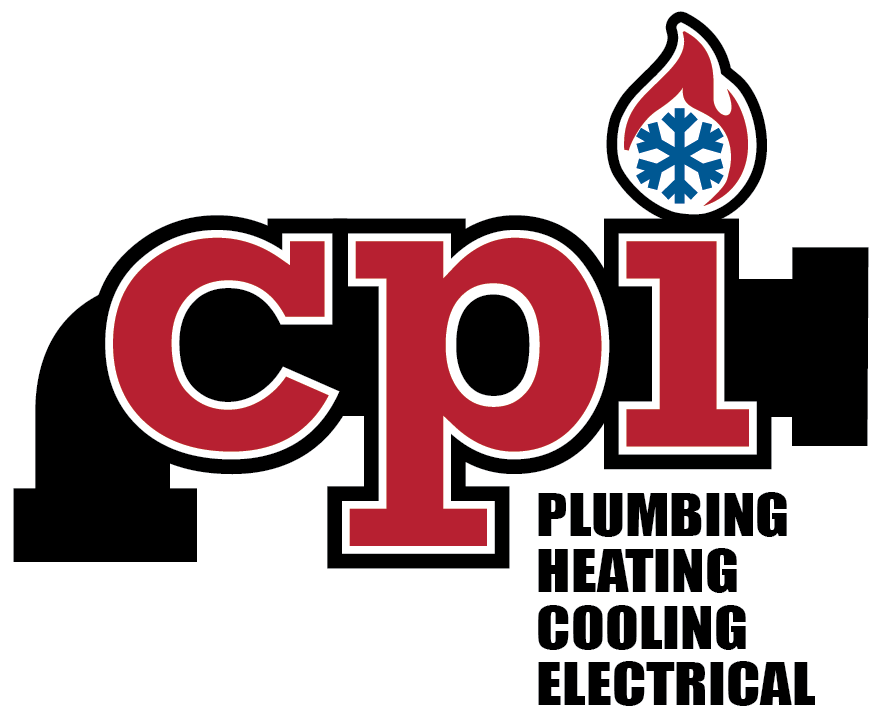 Local Reviews
CPI Plumbing & Heating
Rated
4.8
out of 5 stars based on
745
customer reviews
Powered by Nearby Now
---
Did a very good job
Beth

-

Mount Vernon

,

WA



Review of CPI Plumbing & Heating
---
Very knowledgeable and great service!
Robin

-

Camano

,

WA



Review of CPI Plumbing & Heating
He came on time and was very knowledgeable, completing the approved work in good time. Didn't try to push extra work.
---
call back was quick and informative
Larry

-

Anacortes

,

WA



Review of CPI Plumbing & Heating
Cody was very informative and helpful
---
Quick response
Rich

-

Oak Harbor

,

WA



Review of CPI Plumbing & Heating
On time, very courteous however, tankless seems to still be leaking this morning.
---
Friendly and up front with pricing
Karin

-

Bellingham

,

WA



Review of CPI Plumbing & Heating
Very pleasant and professional experience
---
Manny V.
12/13/21 Customer called in because of wanting to replace free standing shower. Gave option to replace with a like and kind unit. Customer moved forward with replacement. Will return to perform work at later date. 1/17 Shut water off to building. Drained system. Removed existing drain piping inside of crawlspace. Removed existing water piping to shower. Removed existing shower walls. Removed shower base. Installed new stand alone shower per manufacturer instructions. Installed new drain. Installed new drain piping and tied back into existing drain piping. Installed new water piping. Installed new shower valve. Installed new piping to shower head. Slowly turned water back on to home. Checked for leaks. No leaks found at this time. Applied caulking to base of shower, and to trim. Notified customer to allow caulking to fully dry before use of shower. Thank you for choosing CPI plumbing and heating!
Near
Seabird Ln,

Mount Vernon

,

WA

98273
Jon M.
Customer stated insta hot was not functioning properly and needed kitchen faucet replaced. Provided estimate to replace kitchen faucet and to replace insta hot. Also provided estimate to replace multi turn shutoff valves under kitchen sink customer declined. Turned off shutoff valves under kitchen sink and they started to leak. Customer decided to replace shutoff valves under kitchen sink at this time. Turned water off to building and replaced 3 shutoff valves under kitchen sink. Turned water back on to building verifying no leaks present. Removed old kitchen faucet and insta hot faucet and tank. Installed new kohler simplice pro faucet. Also installed new insinkerator insta hot dispenser. Installed soap dispenser next to kitchen faucet. Verified insta hot and faucet are functioning properly. Thank you for choosing CPI plumbing and heating
Near
Lake Park Dr,

Anacortes

,

WA

98221
Henry G.
Performed work as proposed Replaced age Delta Lav faucet Installed new pop up assembly Tested no leaks Faucet and drain working properly Installed owner supplied showerhead with handheld wand tested no leaks no warranty on any owner supplied fixtures Thank you for choosing CPI for your plumbing needs
Near
S Tiberon Pl,

Camano

,

WA

98282
Brenden T.
Arrived on site per customer complaint of their hot water heater not heating. Upon arrival I offered Mike a few different options. Mike accepted pricing for a water leak search. Began by going in crawlspace found (3) 1/2" hot copper lines to have pinhole leaks. Provided Mike pricing to repair the leaks. Make accepted pricing. Shut off water to home. Made necessary repairs in crawlspace. Restored water to home ensuring everything was leak free. Crawled the rest of the crawlspace ensuring there was not any more leaks present. Meter was no longer spinning. While here we found multiple items on the hot water heater installation to not be up to code. Provided customer pricing to bring those items up to code. Mike accepted pricing. Began by turning off power to the tank. Drained tank. Removed the tank and installed a new pan. Installed new 3/4" shut off valve. Installed new flood-stop. Installed new earthquake strapping. Installed new flex supply lines. Ran T&P outside of home. Restored
Wesley B.
Arrived on site at customer's house. Found the shower surround had sepperated. Customer wants to fix herself. Charged dispatch fee.
Near
Pioneer Dr,

Burlington

,

WA

98233