Plumbing, Heating, or Cooling Issues?
DON'T CRY, CALL CPI!
Need immediate help unclogging a drain or replacing your HVAC equipment? Contact us today at
(360) 219-9468
for quality plumbing, heating, and cooling services in northwest Washington.



Request Your Appointment Today!
Our Technicians are ready to help! Get in touch with us by calling the number or filling out the form below
Welcome To CPI Plumbing and Heating
Your Trusted Mount Vernon Plumbing & HVAC Contractors
Looking for a reliable home services contractor who can provide you with honest advice and recommendations, quality workmanship, and long-term peace of mind? CPI Plumbing & Heating is your local Mount Vernon plumber and HVAC contractor committed to helping you enjoy a hassle-free experience.
We provide high-quality repairs, installations, and maintenance services for residential and commercial customers throughout Mount Vernon and surrounding areas in northwest Washington state.
Same Day Service Available
Our team is passionate about customer service and helping our clients receive the quality solutions they deserve. We will take the time to listen to your plumbing and HVAC concerns and present you with solutions that fit your goals and budget.
You will always know what to expect before work begins on your plumbing or HVAC system. We will go over the job details and pricing upfront, so you can make the best decision for your home or business and enjoy greater peace of mind.
Experienced Professionals
We are always looking for ways to better serve you. All of our team members continue to stay up to date on industry developments, including plumbing and building codes, to ensure that you receive nothing less than exceptional results.
Brenden's service & professionalism was outstanding. And the quality of work was impressive. Would Definitely use again for any plumbing needs.
Bre Gaines
01:12 26 Sep 21
Got a quote for water heater installation at a fair price for the amazing work they do. Looking forward to having the work done soon.
Kazmierczak Farm
02:18 25 Sep 21
Great company with people that are professional and knowledgible. Very easy company to do business with and I have always been satisfied with the work they have done for me.
Stephen came to my house for a consultation & review of my water heating system. I learned a lot while he was here. He did not hurry, he asked pertinent questions, and offered several repair/replacement options.
Emily Wolf
02:00 24 Sep 21
Great service. Very clear on processes and pricing. Referred us to PureDry to guide us through the rest of the process. Wonderful!
Josh was great, understood what we wanted and completed it quickly and efficiently
Michelle & Brian Ross
23:28 23 Sep 21
Annual tankless hot water system service. Very professional and personable technicians.
David Miller
16:01 22 Sep 21
Their people have always been courteous and professional with great communication. I had Davis Cook inspect my furnace for winter and he was efficient yet thorough, keeping me informed and advised.
Karen Bess
18:10 21 Sep 21
good conversation and information about my furnace. very thoughtful and polite. good solution to clogged drain.
Gail Masters
14:30 21 Sep 21
CPI did a great job getting service done for me. I called on a weekend. And they scheduled me Monday morning for Wednesday with a promise to call if they found a slot sooner. They did and came out Monday afternoon. Fixed up my sink quickly and went on his way. Only reason for 4 stars and not five is I feel the service was overpriced. But they got the job done!
Jennifer Kress
23:25 20 Sep 21
Victor was very professional and helpful! He went over pricing and gave us several options, and fixed exactly what we needed him to!
Gabrielle Boe
20:30 17 Sep 21
On time, professional service. Aaron was very informative and knowledgeable about the system.
Phil Nault
18:08 16 Sep 21
Stephen tried his best to fix our toilet but then it ended up needing to be replaced. He was professional, courteous, and honest about everything. At every step of the way he explained the different routes we could take, the pricing, and what would be the next step in the process. I truly appreciate the respect and kindness he showed, and I would highly recommend CPI for any work you need completed.
Jennifer Meyer
22:33 14 Sep 21
Very pleasant and professional
Richard Sparks
19:38 14 Sep 21
Excellent response time, professional approach, friendly and businesslike crew. Thanks for coming to the rescue!
Bill Walker
22:20 13 Sep 21
Manny was great. Explained in detail what he discovered and what cpi can do to fix it. All the cpi folks have been wonderful to work with. Will highly recommend cpi to family and friends!
Mary Gould
00:50 13 Sep 21
The tech that came out to do the replacement of our water heater was friendly and very professional! He was highly skilled in what he was doing! The first thing that impressed me was how organized and clean the inside of the truck was! Also the tech was concerned about our safety during this time of the pandemic and was wearing a mask and kept a safe distance at all times! He was very thorough and completed the job while at the same time improving the whole system up to code! The cost was a little more than I would have liked but I have always heard you get what you pay for! He showed me everything involved with and the different options and put no pressure on me to purchase anything that I felt wasn't necessary! I took pictures of the work and will be sharing it on social media and I hope you have great success and lots more work for you and your team! There's so much more I would like to say but hopefully people will get the message!
Quentin Souter
16:02 12 Sep 21
Excellent service. Wonderful very polite and informative !!!
Denise Yocom
19:13 09 Sep 21
Stephen and his onsite staff were professional, polite and did a great job. Thank you!
Liz Wallace
12:34 09 Sep 21
serviced on-demand water heater. Replaced angle stops as needed.
The technicians were prompt, professional as well as knowledgeable. I would use them again if needed
Nancy Ridgway
21:42 08 Sep 21
The technician was very friendly, polite and clean. He went out of his way to answer all my questions and solved several problems above and beyond just the job at hand. I highly recommend cpi plumbing.
Rose Avery
00:29 08 Sep 21
Bill McGaw
17:20 03 Sep 21
CPI and Brannigan were both phenomenal. Knowledgeable and informative very professional and patient. This job had a lot of hiccups and they were able to roll with it, adjust and move forward. Highly recommend and will use again. Thank You so much.
Destiny Taylor
00:16 26 Aug 21
Had the tech review a video of my septic line and give his opinion about whether repair was needed or not.Also had tech service heat pump and furnace. He was very courteous and efficient.
Chuck Monninger
20:01 25 Aug 21
Quoted $70 for service call I thought would get us a quote for gas pipe work. This turned into a $300+ charge to be able to secure a firm quote for the work.
Steve Hill
00:29 25 Aug 21
River came out and set us up for extending our gas line for a new stove.
Jeffry Lemke
01:42 24 Aug 21
Manny arrived on time to conduct a walk through and develop an estimate for kitchen sink replacement/plumbing repairs. He shared ideas and options along the way and provided an estimate, with alternatives for consideration within 30 minutes of walk through. Prompt, fair, and complete estimate of future work. After we received the replacement sink and faucet, Manny came, on time, and installed them and a new garbage disposer. No major problems were encountered, my wife loves the "look" of our new kitchen sink, and the new disposal is far more quiet than the old one. Very satisfies with the service!
William Kennedy
16:27 23 Aug 21
They were very nice, polite and detailed what was needed for the repairs.
June Lavine
20:24 20 Aug 21
The very most Friendly and knowledgeable people here in my home....
Suzie Racanello
06:20 20 Aug 21
Performed required backflow system test.
Sandra Leckenby
20:48 19 Aug 21
Manni and the additional worker ( sorry I can't remember his name) were fabulous. Thank you so much.
Meshoe love
02:04 18 Aug 21
Very knowledgeable and friendly would highly recommend both CPI and hunter
Tyler dozier
23:50 17 Aug 21
River is very prompt and has a can do attitude. He didn't try to upsell me for any reason. His quote on the work that I need done seemed a bit high but that's not on him. Cpi is very professional I will call them in the future.
Lance Govia
20:13 17 Aug 21
Our old electric water heater failed. CPI Plumbing responded quickly and provided service tech Jon Morgan within an hour. Jon in turn provided outstanding service. I would definitely call CPI again should the need arise. They are honest, straightforward, and deliver excellent service.
Jeffrey Babcock
01:00 15 Aug 21
Josh was on-time and we went through the different options of repairing or replacing my existing tub faucet and handle as the diverter was not working correctly and the handle was leaking. I opted for replace and he did a good job opening up the wall behind shower to access the pipes / plumbing.Josh was very professional, wore shoe coverings, masked up and explained the process in detail.
We're really pleased with the quality of the work and with the customer service. Thanks
David Eckley
19:11 13 Aug 21
Thank you for the professional work!
Jimmy Lopez
22:45 12 Aug 21
Good, clear communication. Quick work and good attitudes
Dwayne Dodgen
21:54 12 Aug 21
Technician Brenden Tully was polite, knowledgeable and professional. He explained what he was doing and thoroughly briefed us prior to his departure.
Harry Gibson
21:53 12 Aug 21
I got a heat pump installed. The installation was very smooth and they did an exemplary job. They were polite, informative, and all around extremely professional. I would not hesitate to call in for more work in the future.
Josh was friendly and professional. He listened to all of my concerns and evaluated all of my options. I was very happy with the service today.
Beth Meenaghan
17:07 11 Aug 21
Great Crew and Office Personnel... Pleasure to do business with 110% on this job very professional and fast service !Thank you !Best regards, Roger H.
Roger Heiret
01:11 11 Aug 21
I was very impressed with CPI and will call them when needed . You can count on them.
Diana Wallin
19:50 10 Aug 21
I awarded 4 stars rather than 5 because of a scheduling snafu, but it was quickly remedied. River did a terrific job of assessing the problem and recommending the action needed. He was quick, professional, and tidy. Overall, it was a great experience.
Rebecca Henning
21:53 09 Aug 21
The service we had done was unclogging our toilet which wasn't listed above. Unless that is under "repair sewer" I would like to see "unclog toilet" in the future if that's possible.Our downstairs toilet was clogged. We tried to unclog it ourselves without success, so Ben came out and saved the day!He was very professional, knowledgeable and kind.He made sure he covered the area he was working in and he cleaned up after he was finished.It was an expensive service, but if it had to be done again (we sure hope not) we would be happy to have Ben come unclog our toilet any day. Thank you again Ben!!!
jeri Adamek
15:14 07 Aug 21
Manny was very efficient and I enjoyed having him work for me. He did a great job!
Mary Mitchell
23:25 06 Aug 21
Jon did a diagnostic of our grinder system. He was courteous and on time. He made sure the pump and piping were sized correctly and that the pump was working properly. We would use CPI Plumbing & Heating again.
Denise Gillard
20:14 06 Aug 21
Woke up to a water heater disaster. Called CPI and they were here within 3 hours and I now have a new water heater. Tony and his assistant (never got her name) were polite, professional and competent. Highly recommended!
Gary Edmonds
00:58 06 Aug 21
Service was excellent. Installed and did a thorough final check on all plumbing lines and garbage disposal unit. Josh was very cordial, polite and professional. He was very attentive to his trainee, Jason who was all of the above and also respectful and present to his training from Josh. They represented your company, CPI, very well and should be recognized fri their representation.
carla rehm
21:17 04 Aug 21
Installed a Gas line. I am pleased with the quality of the work done. Davis and Alvin were very professional and friendly. I would hire them again.
Robin MacKenzie
16:36 04 Aug 21
Brannigan's team did an excellent job in responding to our out-of-hot-water situation. The water heater needed to be replaced. They stayed the extra time past 6pm to do this work. They were helpful, clean and efficient. CPI is a large enough company to get the large jobs done and they service a very wide area. We are very appreciative that CPI services Whidbey Island. Thank you.
CPI was able to come within 2 hours to fix our hot water heater. Great service.
Val Stalsbroten
02:28 01 Aug 21
Professional, polite, efficient, 100 percent confidence after years of previous service. CPI is the one to call!!
Did a good job. Cleaned up after job. Polite.
Dan Kinnebrew
01:14 29 Jul 21
We had no hot water and an error code for a water leakage on our tankless water heater suddenly at 7 pm in the evening. We have an annual membership with CPI Plumbing so we called and they immediately sent out Stephen to inspect our water heater issue. Stephen was clearly experienced and he carefully & diligently assessed the situation. Because of the emergency services CPI offers we're now a day ahead in finding the solutuon to our problem. Thank you CPI Plumbing for sending Stephen and offering these services to your customers!
Tom Richards
05:00 28 Jul 21
Jon and Victor were very professional and friendly made us aware of the cost every step of the way. Work done promptly. Somewhat expensive but got to have water.
sandi doyle
00:45 28 Jul 21
Very professional and got to us sooner than expected. They were very friendly with us and explained everything very well. They were friendly with my dogs and goats too even though they were being pains and trying to "help" them.
Kristina Holley
21:32 25 Jul 21
Brandon is very professional, fantastic asset for CPI.
Boyd Wells
14:53 24 Jul 21
Low water pressure in our Espresso trailer. Very knowledgeable plumber and apprentice. Diagnose the problem very professionally and resolved our issue.
Daniel brown
22:57 23 Jul 21
Amazing, kind and courteous gentleman. Quick and willing to help in an emergency! Excellent work. So happy to have found them!
You Can Count on Our Service Professionals
100 Years of Combined Experience
We Care About Our Community
Full Service Plumbing, HVAC
Award Winning Service Technicians
Experience The CPI Plumbing and Heating Difference!
Leave your plumbing and HVAC concerns to our experienced team. Contact us today at (360) 219-9468 to request an estimate in Mount Vernon, WA or the surrounding area.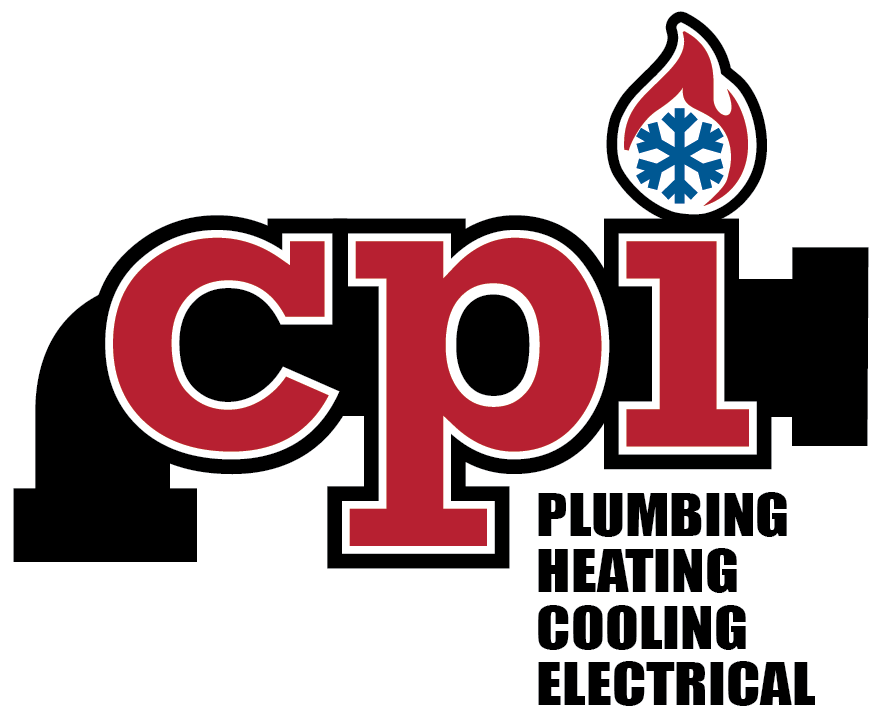 Serving the Northwest Washington Area
The Best Plumbing Services in Mount Vernon
Clogs, backed-up drains, and leaking pipes can happen when you least expect it—and our team is here to help you get your plumbing problems under control using safe and proven methods.
No matter the size of your plumbing problem or what's causing it, we are prepared to provide you with the quality service you need.
Contact us for help with the following:
HVAC Trouble? Contact Our Mount Vernon AC and Heating Experts Today
Your HVAC system is an essential part of your home and business. An inefficient furnace or a broken air conditioner can result in high utility bills and poor indoor air quality.
If you are struggling with recurring HVAC problems, or you're looking to install new heating or cooling equipment, call our experts for immediate service. We will assess your indoor comfort needs and have your HVAC system running efficiently in no time.
Let us help you with the following:
From Bellingham to Everett, and everywhere in between, you can expect to receive fast turnarounds and quality service no matter where you are in northwest Washington.
Whether you need to fix a leaking pipe, replace your furnace, or install new air conditioning equipment, you can count on our experts to arrive on time and have your plumbing or HVAC problem resolved as quickly as possible.
The Right Technicians, The Right Company
CPI Plumbing & Heating proudly serves the communities of Skagit, Island, Whatcom, and North Snohomish Counties from our office in Mount Vernon.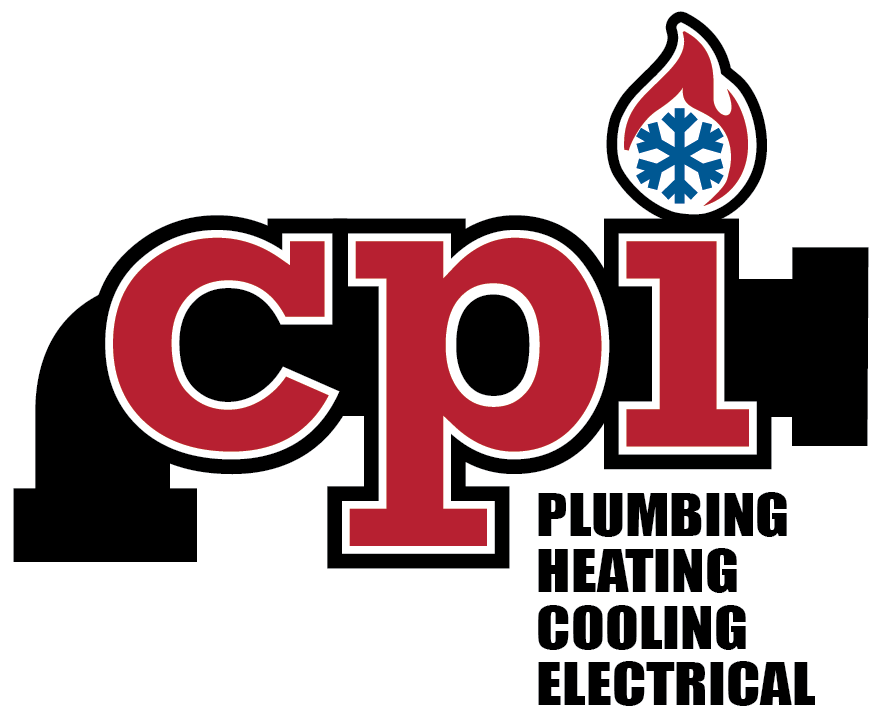 Local Reviews
CPI Plumbing & Heating
Rated
4.8
out of 5 stars based on
617
customer reviews
Powered by Nearby Now
---
Hard Worker
Barbara

-

Camano

,

WA



Review of CPI Plumbing & Heating
---
Great service
Kathy

-

Oak Harbor

,

WA



Review of CPI Plumbing & Heating
---
Professional
Jeremy

-

Sedro-Woolley

,

WA



Review of CPI Plumbing & Heating
After using the camera and being aware of my issue wasnt needing to be hydro flushed they still did it and charged me for something that wasn't needed. But I did ask for service just think they could've Been more helpful in saving me a service that wasn't going to fix the problem. Other then that Victor was very professional.
---
Great service
Alden

-

Sedro-Woolley

,

WA



Review of CPI Plumbing & Heating
Josh was super knowledgeable and nice. Got the job done quicker than I had expected.
---
Good, competent tech... Tony is an excellent trainer/supervisor and his trainee (did not get his name) did an excellent job
Ron

-

Mount Vernon

,

WA



Review of CPI Plumbing & Heating
---
Davis C.
After installing the wet switch and turning power back on we discovered the unit running the fan. After two hours checking wiring and diagnostic work and confirming with tech support we have determined the control board is defective. The outdoor Y terminal disconnected will allow the system to run normal in heating mode but removes cooling entirely. Returned to complete the control board installation. Issues were all addressed, tested wet switch, tested drains with water bottles. No issues are present. Thank you for choosing CPI Plumbing and Heating Inc.
Near
S Holmes View Dr,

Langley

,

WA

98260
Brannigan B.
Kitchen remodel Started with laying out with new location for kitchen sink and refrigerator Cut out old vent to kitchen sink Had new vent for sink ran thru the roof Cut holes for the new drainage pipe for sink Ran pipe for vent through flashing outside Stubbed out new drain location tied in existing 2in pipe in the crawl space Installed new ice maker valve box in wall behind the fridge new location Ran pex water pip into crawl space connecting to copper pipe that fed the old ice maker Removed copper pipe from old location from fridge Kitchen sink stub out, 2 for hot for dishwasher Had pex run the the floor into crawl space connecting to existing copper pipe for hot and cold lines for sink Turned water on tested for leaks No leaks Call when ready for phase 2
Near
La Mesa Dr,

Coupeville

,

WA

98239
Henry G.
Installed RO point of use drinking water system Need to return to install brushed nickel dispenser upon arrival of part and upon counter top cup out for faucet Well diagnostic Well working 40-60 switch, upon testing multiple fixtures pressure safety activated to preserve pump, this can be a lack of water on well draw Checked plumbing in crawlspace no leaks on water piping Through thorough inspection of water system found isolation valve for outdoor faucets under basement kitchen sink in cabinet Showed owner location for other hosebibbs near basement front door (in closet) Found that make up water to storage tank had been isolated and pipe is broken (possible freeze damage) Need to get option together for full house filtration and water storage
Near
State Rte 530 NE,

Arlington

,

WA

98223
Henry G.
Performed install of new 1/4" water supply tube through multiple cabinets from RO filter system to refrigerator location. Pulled range and replaced when complete. Tested no leaks on water line No warranty on any existing plumbing or plumbing fixtures
Near
State Rte 530 NE,

Arlington

,

WA

98223
River G.
Checked customer complaint about a leak under the sink and a bad shut off valve. The customer had a leak under their sink from a broken supply line to their faucet and their main house shut off valve did not work. Presented customer pricing to replace the existing faucet with a new one, replace the existing water shut off valves for the kitchen faucet and replace the existing main house shut off valve with a new one. After pricing was approved I laid down a rug to protect the customer's floor from damage. I cut of the existing gate valve and installed a new quarter turn ball valve for the main house water shut off. After the new water shut off valve was installed I turned the water on to test for leaks. The ball valve performed as designed and there were no leaks when last checked. Performed the replacement of the existing kitchen faucet shut off valves and kitchen faucet. I removed the existing kitchen faucet and the existing shut off valves and installed the new ones. After the new
Near
Walnut Ct,

Camano

,

WA

98282