Plumbing, Heating, or Cooling Issues?
DON'T CRY, CALL CPI!
Need immediate help unclogging a drain or replacing your HVAC equipment? Contact us today at
(360) 219-9468
for quality plumbing, heating, and cooling services in northwest Washington.



Request Your Appointment Today!
Our Technicians are ready to help! Get in touch with us by calling the number or filling out the form below
Welcome To CPI Plumbing and Heating
Your Trusted Mount Vernon Plumbing & HVAC Contractors
Looking for a reliable home services contractor who can provide you with honest advice and recommendations, quality workmanship, and long-term peace of mind? CPI Plumbing & Heating is your local Mount Vernon plumber and HVAC contractor committed to helping you enjoy a hassle-free experience.
We provide high-quality repairs, installations, and maintenance services for residential and commercial customers throughout Mount Vernon and surrounding areas in northwest Washington state.
Same Day Service Available
Our team is passionate about customer service and helping our clients receive the quality solutions they deserve. We will take the time to listen to your plumbing and HVAC concerns and present you with solutions that fit your goals and budget.
You will always know what to expect before work begins on your plumbing or HVAC system. We will go over the job details and pricing upfront, so you can make the best decision for your home or business and enjoy greater peace of mind.
Experienced Professionals
We are always looking for ways to better serve you. All of our team members continue to stay up to date on industry developments, including plumbing and building codes, to ensure that you receive nothing less than exceptional results.
Aaron showed up to fix a problem with our toilet. He was extremely courteous and explained CPI's pricing and gave me an estimate, I felt the price was to high and decided to tackle it myself. Aaron called his supervisor to let them know that I had declined service and they told him not to charge me for the call-out since he was already on his way back to the shop from another job. The problem was fairly easy for me to handle this time but I do want to thank Aaron and CPI for their very fair treatment.Corky Culver
Corky Culver
21:58 27 Nov 21
Due to water damage, the plumber could not complete the needed repairs. However, dealing with Elizabeth in customer service and the professionalism of the plumber, I will definitely look forward to calling CPI again.
Ron Nelson
21:50 24 Nov 21
Service was great. River was through and explained everything to me.
Mary Melanson
00:22 24 Nov 21
Managed to get an earlier appointment, which was great.
Services performed: annual heat pump and furnace maintenanceComments: Service engineer, Davis Cook, was very professional. Everything went smoothly.
Meseret Mitiku
19:11 15 Nov 21
We have a Big Blue water softener/filter and and in changing the filter the O ring needing replacement which I didn't have. River Greenwood arrived and replaced the O ring. I found him to be very knowledgeable, professional and pleasant to work with. Job completed and totally satisfied customer. Martin
martin swan
02:16 14 Nov 21
I requested the disposal to be removed because of a leak. It turned out great. I was very happy with Josh's work.
Renae Gardner
04:33 13 Nov 21
Great service as always. They will get to the bottom of you problem asap. Great customer Service as well. Thank you
John Southerly
16:00 12 Nov 21
Great customer service. Very knowledgeable, thorough, and welcoming of all questions. Great service experience on all levels.
Stephanie Koch
22:27 10 Nov 21
We appreciated Aaron's good communication skills. He explained alternative approaches to solve the problem and prevent it from reoccurring.
Margaret Sullivan
20:51 10 Nov 21
I can't say enough about how responsive CPI and Jose were in taking care of a pretty dire situation - a leak in our sewer line running up to the street. They understood we needed help right away, and Jose was there within 2 hours. We couldn't be happier with their service.
diagnose water heater issue
peter Haase
01:08 10 Nov 21
Your technician Steven Olsen was prompt ,courteous and very helpful in explaining the problem with my heater which is 20 years old and outdated. Bad heat exchanger . It was at that time we talked about all the options and decided to have a new heater and thermostat installed . Steven was very patient and thorough through the process of inspection and my new heater options. We are looking forward to the installation of the new heater .Well done .. Thank you , Bill Marsh
William Marsh
21:10 06 Nov 21
Brannigan and his crew did a great job replacing an old galvanized water main. While it initially seemed like a straight-forward repair, rocky soil complicated the trenching. Nonetheless, they worked extra to get it done. After that, the actual installation went smoothly and quickly. The trench was neatly backfilled and all extraneous material was cleaned up. A first class job. I highly recommend them.
Mark Sheehan
00:04 06 Nov 21
deborah perrigo
19:54 03 Nov 21
Austin Clark
20:12 02 Nov 21
Expensive, job was to replace plastic T connector under sink so I could get new dishwasher installed. Nothing was broken or leaking. But work completed in timely manner.
Davis was very thorough in checking my furnace and explained everything in detail.
Clay Wilcox
14:12 29 Oct 21
Great company with people that are professional and knowledgible. Very easy company to do business with and I have always been satisfied with the work they have done for me. These people go above and beyond in Customer Service and will bend over backwards to accomadate their customers. Excellent company!!
Henry came out to work on our water filter system. Excellent service very professional and informative. Prefer him to comenfor our services.
Seth Persyn
23:51 28 Oct 21
Update:CPI has exceeded our expectations once again! I recently reviewed them after our first appointment when we were waiting for a part to arrive. Now that all the work is done, I wanted to leave an updated review.We recently bought a house and inherited a poorly-maintained boiler. It was a mess. The CPI team put in a ton of time and effort sorting through the various issues. They were transparent about the repairs and costs. They gave us a more than fair price on the work and were very focused on making sure we were satisfied with the result. I feel confident that they know their stuff and I can see that they really value their customers. Someone answered the phone every time I called and I always felt like a priority to them. Brenden and Steve went above and beyond to get our boiler back online. They have definitely earned a lifelong customer in us!Earlier review:CPI took our call over the weekend (most places didn't pick up or return our call) and was able to get us scheduled quickly. Brenden did a great job explaining everything and finding the problem. He worked very hard to find us the parts we needed and to fix the problem as quickly as he could. He did a high quality repair and showed great customer service in trying to find us a temporary fix while we waited for parts. We will definitely be choosing CPI for our future plumbing and heating needs.
Great communication and responsive. Will use them again if needed.
Chad Robinson
03:57 23 Oct 21
installed a new pump and piping for our outdoor water well.
Erik Benson
20:33 21 Oct 21
serviced on-demand water heater. Replaced angle stops as needed.
A check of house heating system and basic plumbing structure. Installed a tankless water heater.
Larry Anderson
15:54 21 Oct 21
Pricing is a bit outrageous but they are quick and do good work.
Matt McCauley
00:48 20 Oct 21
River was very professional and knowledgeable. He did an outstanding job replacing our hot water heater. I would definitely recommend him for any future jobs.
Shawn Tripp
22:23 18 Oct 21
Very professional and courteous! Would recommend!
HOLLY TROYER
15:08 18 Oct 21
Patrick took my call and immediately I felt I was in good hands. I appreciated the technician, Henry's, knowledge and willingness to discuss options with me. I also appreciated how quickly he and Brianna worked to install our new water heater. I woke up without hot water and by dinner time everything was done and life was back to normal. Excellent customer service!
Satisfied customer. Davis was great, thank you.
..If you ever have the misfortune of a broken waterline under your driveway, I can highly recommend CPI Plumbing! Everyone will treat you in a polite, professional manner and will get the job done right!
B. Denise Ruark
08:55 15 Oct 21
Furnace maintenance done. Service was excellent and Aaron Evans was wonderful and very informative . Told me of all service packages available and answered all my questions.
Lynda Koski
22:13 14 Oct 21
Inspect furnace. Great job
Tom Norris
20:04 14 Oct 21
Excellent service very friendly quick and efficient
Jeff Steele
19:22 14 Oct 21
Taylor and Ethan arrived promptly and I am completely satisfied with their service call. Ditto for CPI and I will continue the Kelly's Program. So far CPI is professional, reliable thorough and trustworthy. Keep up the excellent work!
Andy Branca
21:10 13 Oct 21
We have been using CPI for the past 10 years and they have always been reliable and friendly to us. What I like about then is that you do get a pretty accurate estimate about what your cost of labor will be. I will continue to use then in the near future.
Marisol Smith
13:27 13 Oct 21
Great job. Team was very knowledgeable, nice and professional. We will use them again. Many thanks!!
Greta Fridlund
06:20 13 Oct 21
Great team effort , high quality workmanship. This installation could not have gone any better. We had carpet and paint coming soon and got this completed well before thank you so much. Craig and Greta customers for life !!!!!
Craig Fridlund
02:47 13 Oct 21
Came the following morning after our water heater blew! Super professional and friendly! Will use again!
Thank you Davis Cook and CPI for your excellent service to our boiler/radiant heating system…you are the BEST. Knowledgeable, intelligent, congenial, on time, a wonderful experience from beginning to end!
Glenda May
01:55 12 Oct 21
This is late but did want everyone to know what a good experience I had. River was everything you would want in a tech. Pleasant, knowledgeable, efficient. Even the inspector commented on what a good job he did. Thanks.
maggie barnes
21:15 10 Oct 21
Very quick repair. Good person and On time
James Johnson
16:55 10 Oct 21
The plumber was early and got right to work figuring out the issue. He discussed it with me and explained what he found and my options for a fix. He was fast polite and very knowledgeable. Would recommend to anyone looking for a plumber or HVAC guy.
brent pritchard
01:04 09 Oct 21
Victor was very professional and helpful! He went over pricing and gave us several options, and fixed exactly what we needed him to!
Gabrielle Boe
17:20 07 Oct 21
Victor was absolutely awesome. I'm beyond impressed with his professionalism. The quality of work done was incredible and fast. Well worth the money spent. CPI will be our choice for all of our plumbing and heating needs.
Daniel Brower
17:07 07 Oct 21
Great crew ! Neatly dressed and appropriate. Worked without break from 9 am until 8 pm to completely replace our main waterline from meter to house.In addition they assisted in getting my dying dog into my car for her last trip to the veterinarian.Great crew !
Pamela Grudin
14:37 07 Oct 21
Completely satisfied. Their technician was very helpful and paid attention to details in a timely fashion. I would recommend him.
Vijendra Singh
16:40 06 Oct 21
Had too get water heater replaced on short notice for our vacation rental. I was so impressed with them. The receptionist went the extra mile to find a spot for us and get a tech out. Jon did an excellent job, very knowledgeable and professional. Definitely a 5 star plus rating for what they did for us!
Larry Adair
23:04 01 Oct 21
I could not have asked or received better service from Victor and his team over at CPI plumbing. What I appreciated most was the honesty and professionalism. CPI was able to show me the exact problems with my piping, including photos and full explanations about why I was experiencing drainage problems. They didn't cut any corners on the job, and it only took them a day to completely overhaul the piping in my 100 year old house. The cost was upfront and at no point did they try to upsell or shill other services. It was incredibly relieving working with them, knowing all of the problems they were going to fix, how they were going to fix them, and the cost of the project all up front. I will be calling them for service for years to come, and wouldn't hesitate to recommend them to my friends and neighbors.
Nikko Van Wyck
17:14 30 Sep 21
Tony was exceptional. I felt well taken care of. Good turnaround time from my first call to office to schedule service to resolution of problem. I highly recommend CPI and we will use them again.
Lesley Mills
03:04 30 Sep 21
Manny was great. Explained in detail what he discovered and what cpi can do to fix it. All the cpi folks have been wonderful to work with. Will highly recommend cpi to family and friends!
Mary Gould
22:57 29 Sep 21
Got a quote for water heater installation at a fair price for the amazing work they do. Looking forward to having the work done soon.
Kazmierczak Farm
02:18 25 Sep 21
Stephen came to my house for a consultation & review of my water heating system. I learned a lot while he was here. He did not hurry, he asked pertinent questions, and offered several repair/replacement options.
Emily Wolf
02:00 24 Sep 21
Great service. Very clear on processes and pricing. Referred us to PureDry to guide us through the rest of the process. Wonderful!
Robert Scott
00:28 24 Sep 21
Josh was great, understood what we wanted and completed it quickly and efficiently
Michelle & Brian Ross
23:28 23 Sep 21
Annual tankless hot water system service. Very professional and personable technicians.
David Miller
16:01 22 Sep 21
You Can Count on Our Service Professionals
100 Years of Combined Experience
We Care About Our Community
Full Service Plumbing, HVAC
Award Winning Service Technicians
Experience The CPI Plumbing and Heating Difference!
Leave your plumbing and HVAC concerns to our experienced team. Contact us today at (360) 219-9468 to request an estimate in Mount Vernon, WA or the surrounding area.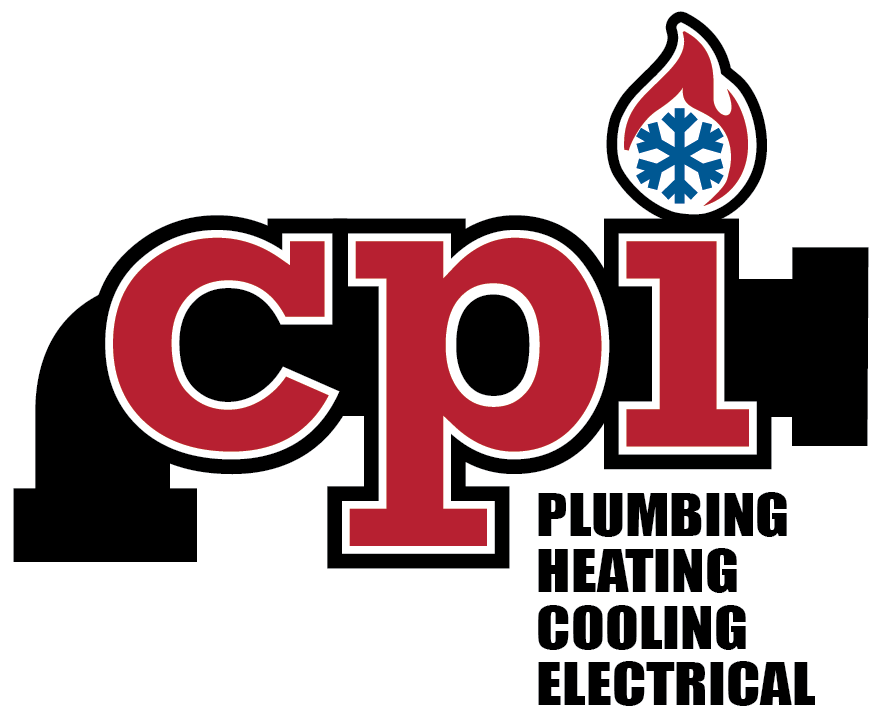 Serving the Northwest Washington Area
The Best Plumbing Services in Mount Vernon
Clogs, backed-up drains, and leaking pipes can happen when you least expect it—and our team is here to help you get your plumbing problems under control using safe and proven methods.
No matter the size of your plumbing problem or what's causing it, we are prepared to provide you with the quality service you need.
Contact us for help with the following:
HVAC Trouble? Contact Our Mount Vernon AC and Heating Experts Today
Your HVAC system is an essential part of your home and business. An inefficient furnace or a broken air conditioner can result in high utility bills and poor indoor air quality.
If you are struggling with recurring HVAC problems, or you're looking to install new heating or cooling equipment, call our experts for immediate service. We will assess your indoor comfort needs and have your HVAC system running efficiently in no time.
Let us help you with the following:
From Bellingham to Everett, and everywhere in between, you can expect to receive fast turnarounds and quality service no matter where you are in northwest Washington.
Whether you need to fix a leaking pipe, replace your furnace, or install new air conditioning equipment, you can count on our experts to arrive on time and have your plumbing or HVAC problem resolved as quickly as possible.
The Right Technicians, The Right Company
CPI Plumbing & Heating proudly serves the communities of Skagit, Island, Whatcom, and North Snohomish Counties from our office in Mount Vernon.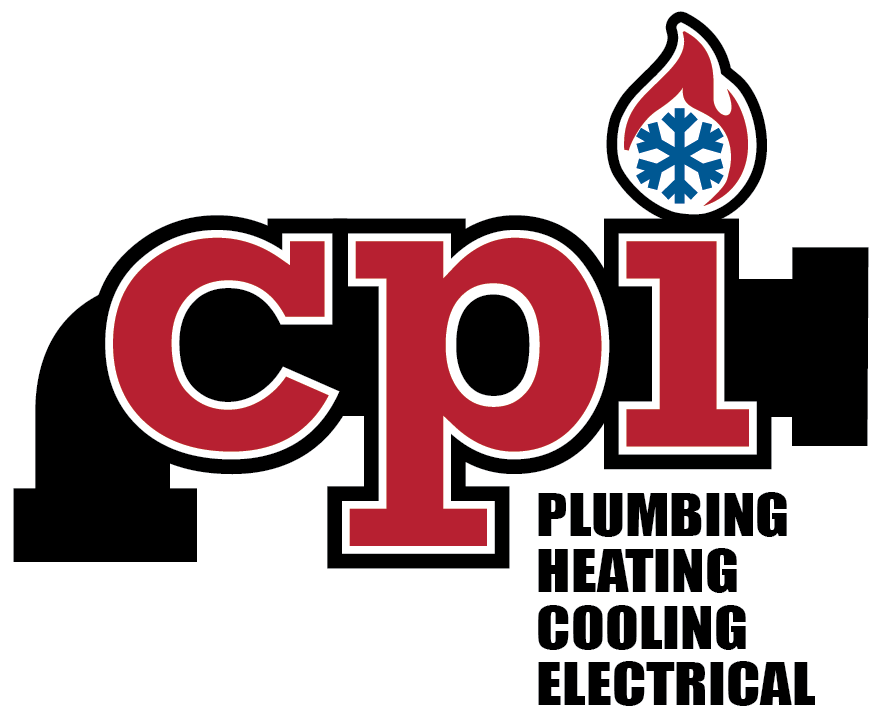 Local Reviews
CPI Plumbing & Heating
Rated
4.8
out of 5 stars based on
696
customer reviews
Powered by Nearby Now
---
Great guy! Henry!
Kathy

-

Sedro-Woolley

,

WA



Review of CPI Plumbing & Heating
Did a very good job
---
Aaron is the Best!
David

-

Mount Vernon

,

WA



Review of CPI Plumbing & Heating
Having Aaron in our home is a double benefit. It's like welcoming an old friend who is also an expert Plumber! Sascha and I appreciate his courtesy, professionalism, efficiency and determination to resolve our issues. We will request him for any future plumbing problems!
---
Great Service
Alan

-

Mount Vernon

,

WA



Review of CPI Plumbing & Heating
Branden provided great service, very proffesional, provided a good rundown of what needed to be done.
---
Great service
Gerald

-

Oak Harbor

,

WA



Review of CPI Plumbing & Heating
---
Great service
Kristina

-

Mount Vernon

,

WA



Review of CPI Plumbing & Heating
Great service and got the job done. It was just a lot more expensive than anticipated.
---
Jon M.
Confirmed with customer that mainline was backing up into the building. Used cable down outside clean out multiple times retrieving roots. Mainline is now draining properly. Used camera through drain line verifying line is clear to city main. Recommend getting mainline replaced or root intrusion will cause the mainline to backup again. No warranty or guarantee on drain cleaning. Thank you for choosing CPI plumbing and heating.
Near
N 7th St,

Mount Vernon

,

WA

98273
Brannigan B.
Had to take some parts from two different spouts that Tyler had purchased to make a watertight seal that didn't leak back onto the wall this was an owner supplied tub spout install it was not part of the original Ruffin when I did the tub spout and shower valve months ago because I was given specific specs to do the Ruffin and the original tub spout would leak because it had a recall. Also adjusted the trim of the valve fixing the handle and putting the set screws and I recommend putting the glass door on or at least getting a shower curtain up before using it because water will get everywhere
Near
Keystone Ave,

Coupeville

,

WA

98239
River G.
Checked customer complaint about a clogged toilet. The customer had a clogged toilet and needed to have it cleared. Presented customer pricing to attempt to clear the toilet with an auger. After pricing was approved I laid down a rug to protect the customer's floor from damage. Performed augering of the toilet. After augering many times the toilet still flushed slowly. Presented customer pricing to pull and reset the toilet. After pricing was approved I pulled the toilet and discovered standing water in the pipes. I put the camera in the line and it was completely full of water. Presented customer pricing to attempt to clear the main line. After pricing was approved I used the camera to see how far the obstruction was. The camera went out to almost 150 feet and I did not find an obstruction. I used a blow bag to attempt to clear the main line with the high pressure water through an outside clean out. After using the blow bag for a while the line did not clear. I checked the man holes
Near
Longview Ave,

Anacortes

,

WA

98221
Jon M.
Confirmed with customer that mainline was backing up into shower in basement. This is an ongoing issue. Provided estimate to attempt to clear mainline customer agreed to work. Removed clean out cap in basement and used cable through mainline 90 feet was able to clear out drain. Used camera through drain finding root intrusion at 65 feet from inside cleanout. Mainline is clear 109 feet from inside clean out to city main line. No warranty or guarantee on drain cleaning. Thank you for choosing CPI plumbing and heating.
Near
E Orange Ave,

Burlington

,

WA

98233
Stephen O.
Arrived onsite to customer having issue backing up in same location as always. Gave customer pricing for drain cleaning through clean out customer accepted. Reached clog gas same fitting below counter as always. Once clog had been broken up ran water for 15 minutes to ensure clog was removed. Let customer know that this would continue to happen until repair was to happen. Thank you for choosing CPI Plumbing and Heating.
Near
Market St,

Mount Vernon

,

WA

98273